Sara and Andy booked Jim and I over a year ago before they had even decided on a wedding venue which scored them MAJOR BONUS POINTS from me.  Putting wedding photography so high on the priority list = the best type of clients = Sara & Andy.   :)
They started the day in downtown Denver at the Sheraton where they got ready.  I loved Sara's sparkly Jimmy Choo's: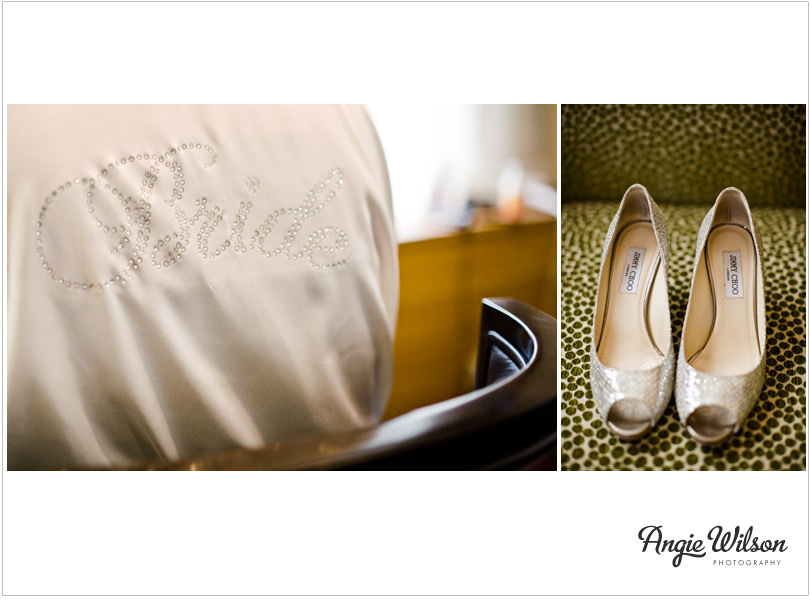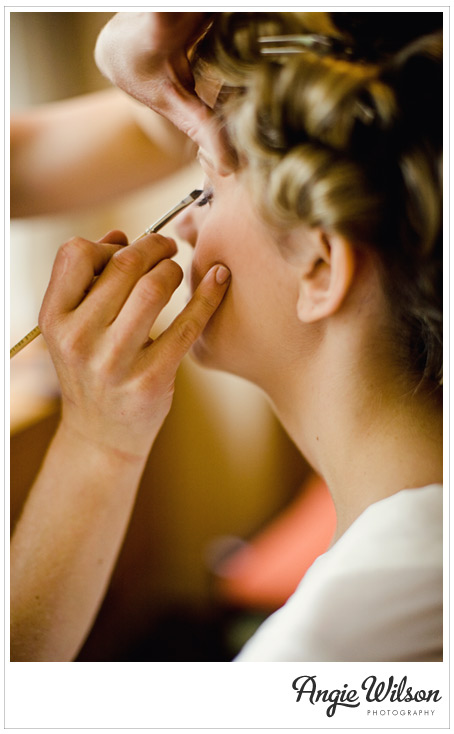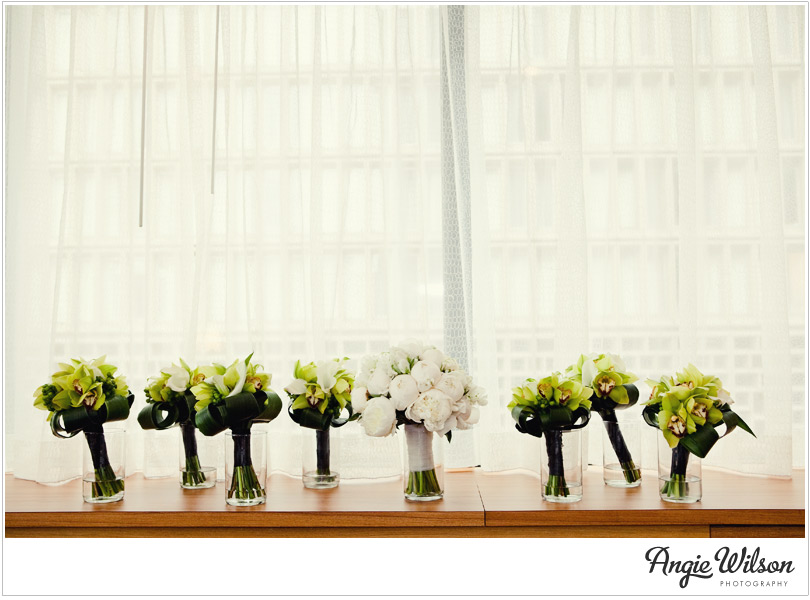 Sara's lovely bouquet (by Cori Cook Floral Design) was wrapped with material from Sara's mom's hat that she had worn at her wedding. 
The ceremony was at the Harper Humanities Gardens at DU.
The reception was at the Artwork Network in south Denver which was surrounded by TONS of great photo spots.
I loved this angle Jim found, and I'll admit, I was kind of jealous that he found it and not me.
On our way back into the Artwork Network I threw my camera into manual focus and purposely took an out of focus shot which resulted in this.  Weird? Perhaps. Awesome? I think so.
Just a few of my favorite shots from the fun-filled night:
Wedding Vendor Info:
Wedding Coordinator | Jaclyn Michelle Weddings       
Ceremony Venue | DU Harper Humanities Gardens
Photographer | Angie Wilson Photography
Videographer | Good Names Taken Production
Limo | Denver Limo, Inc.            
Florist | Cori Cook Floral Design 
Reception Venue | Artwork Network           
Caterer | Gourmet Fine Catering 
Cakes | Sweet Things Cake    
DJ | My Jammin DJs (infinity Entertainment)          
And a few "Behind the Scenes" shots.  Thank you Jim. :)
Hahahaha.  When I first saw this photo I laughed.  Out loud. (and not just because my hair looks like I stepped out of a terrible 80's movie). I have NO IDEA what I'm saying here, but it looks intense.