You probably remember Iver from his newborn session late last summer. So sweet, so cute, so small.  Time flew by and Iver recently reached six months and is in a whole new world of babbling, smiling, laughing and grabbing his toes. Still sweet, still cute, just not quite as small. :)  It was such a pleasure to return to his home to document this new stage of life: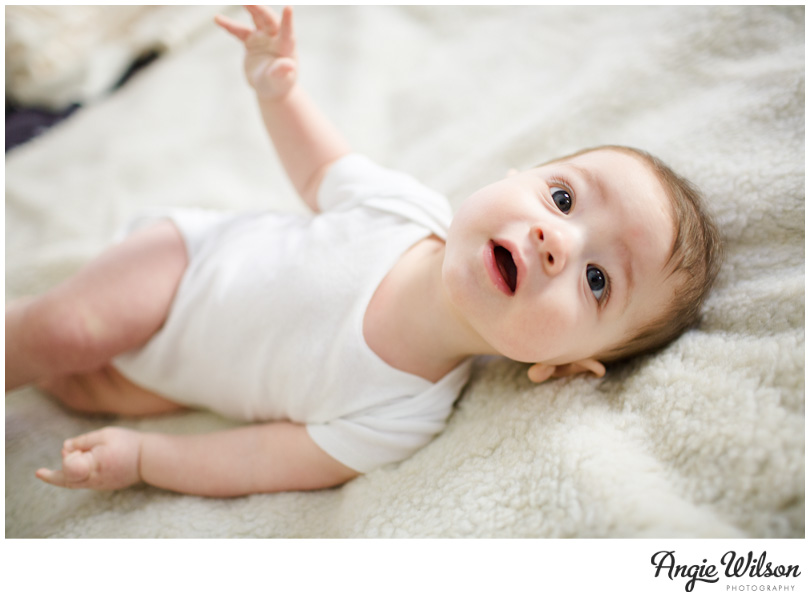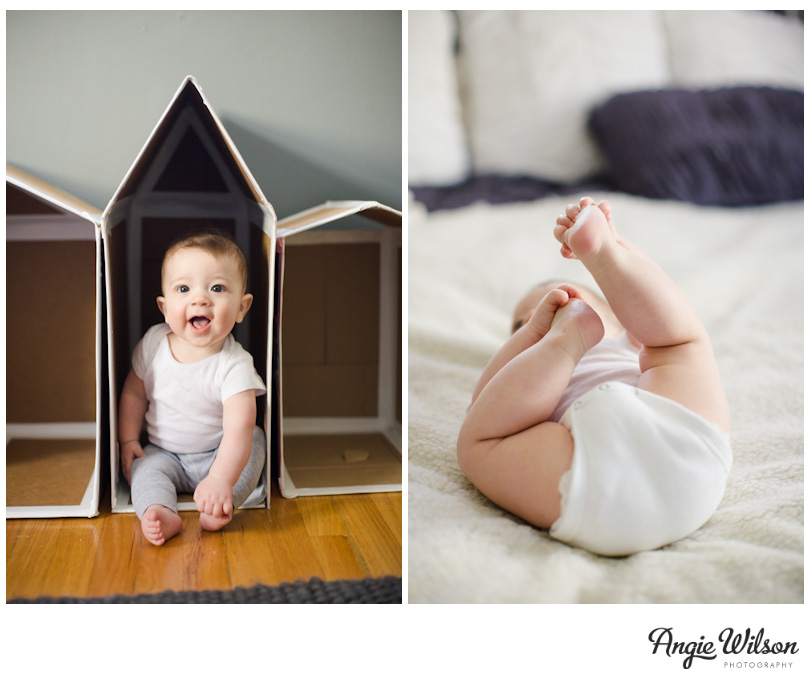 The shot on the left is from Iver's newborn session.  So crazy how much changes in six months!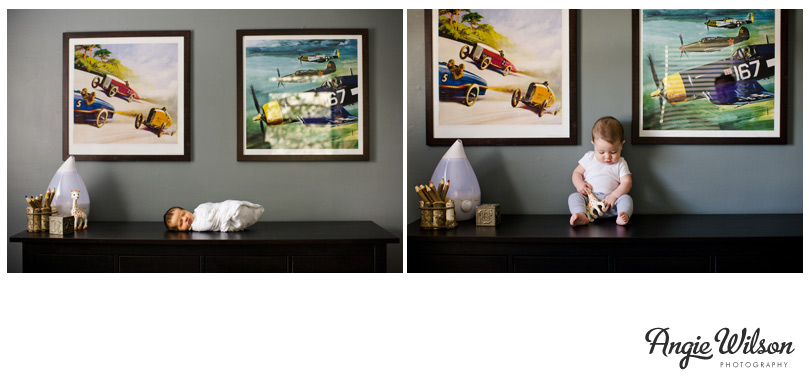 The MOST adorable hipster I've ever seen.  I can't look at those cheeks without desperately wanting to pinch them.
I can't wait to see what this boy is up to when he turns one!!