The weather at Mackenzie and Ryan's Lyons Farmette wedding might have been some of the craziest in Angie Wilson Photography wedding history. Starting hot and sunny in the afternoon, by late-afternoon we experienced strong winds, heavy rain, HAIL, and finally, clear skies again.  The rain and hail altered the schedule of the day (dinner before ceremony anyone?), but I loved how Mackenzie and Ryan rolled with it and never stopped smiling.
Here are a few from the start of the day, when the sun was shining bright and the skies were clear: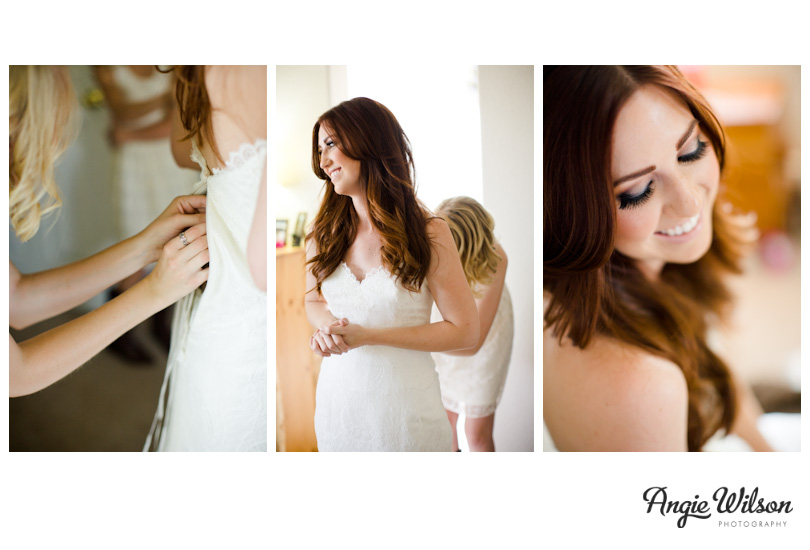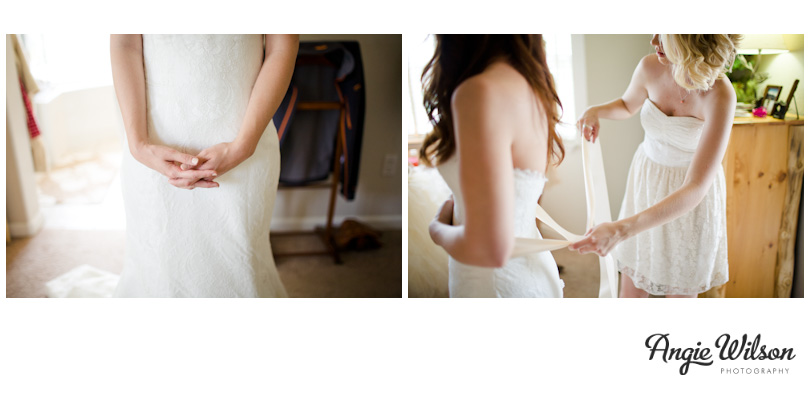 See the amazing bridesmaid on the floor (giving 110%!) helping Mackenzie get her shoes on?  That's Emily–you might remember her senior portrait photos I shot a few years ago.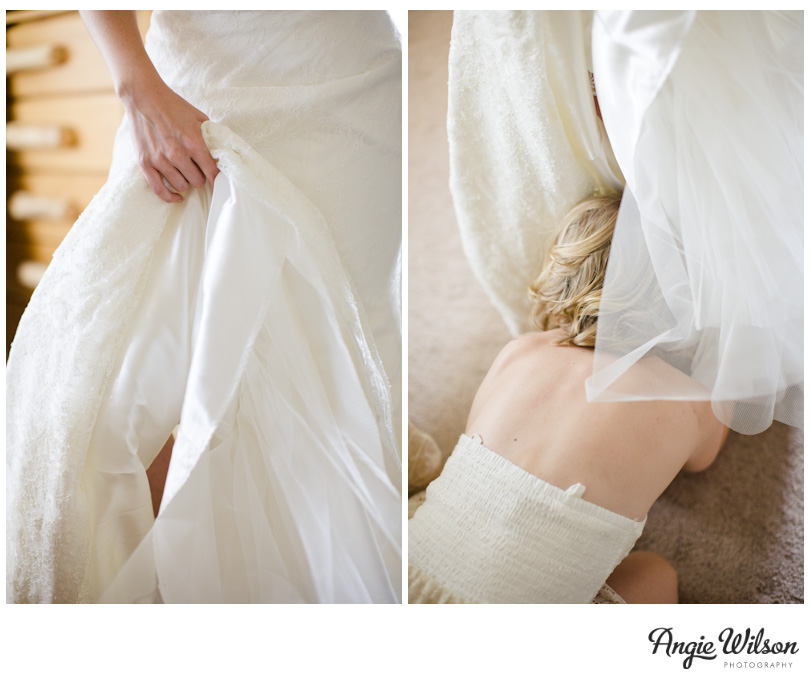 I love how perfectly the colors and attire match the laid-back country feel of the Lyons Farmette:
And right as we were wrapping up with pre-ceremony photos, strong winds suddenly appeared out of nowhere…
 …followed by some fairly intense rain:
So plans changed!  The ceremony was postponed and everyone enjoyed a delicious BBQ dinner under the tent.
And right as dinner was finishing, the skies cleared up for the ceremony.  Everyone helped move chairs and dry off the ceremony site, and the wedding began:
Jim's shot and my shot. Sometimes it's fun to see our different perspectives side by side. :)
Congrats Mackenzie and Ryan!
Wedding Vendors:
Coordinator: Lisa Paoletti
Florist: Cydney Johnson, Oakes Fields Florist 
DJ: Amore Entertainment
Officiant: Joanne Buchanan-Brown
Caterer:  A Spice of Life
Cake: Butter Cream Cupcakery
Photography: Angie Wilson Photography