There's hardly anything I enjoy photographing more than a baby right around the time they hit a half year.  Lucky me, that's exactly who I get to hang out with every day. My lovely Lucy at five months: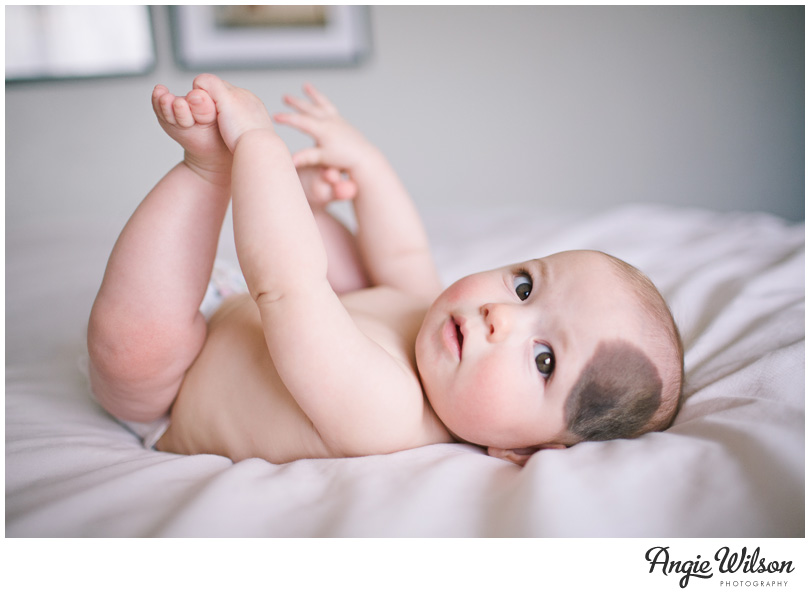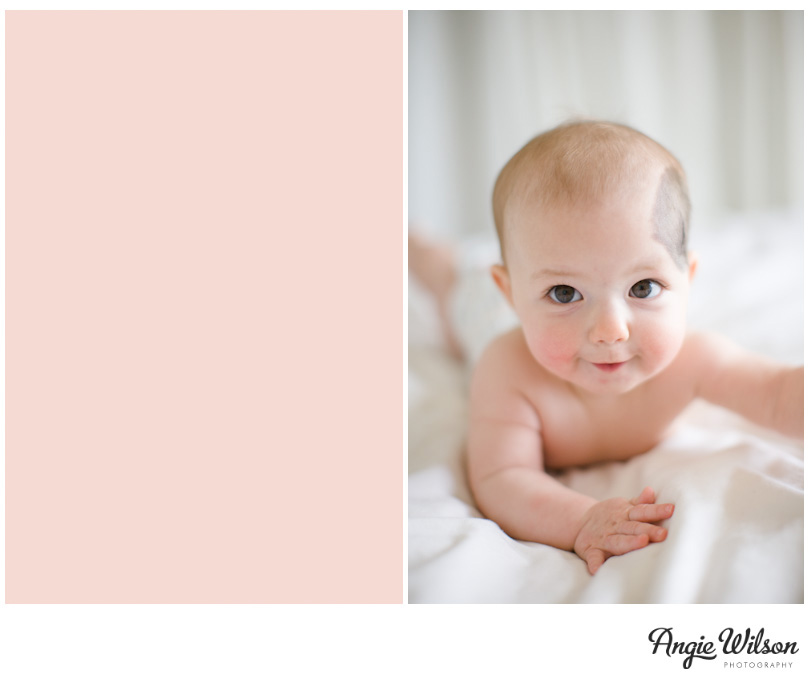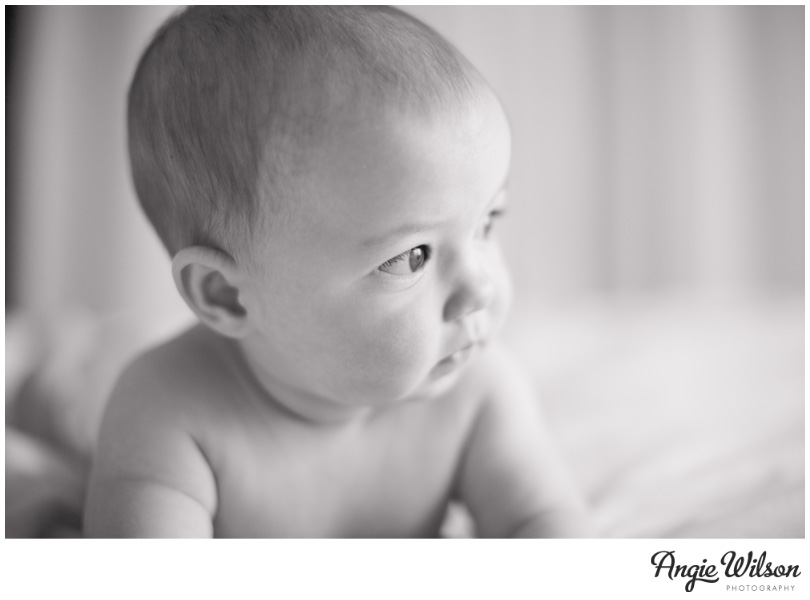 Nom. nom. Nothing more delicious than baby toes:
She might not realize it yet, but she kind-of lucked out with the two best-ever big brothers (who let her pull their hair and bite their fingers whenever she feels the need, which seems to be quite often these days):
Nom. nom. Those two fingers are obviously pretty delicious too.