It seems that most weddings typically have some DIY elements incorporated into a few of the details of the day.  Elena and Austin, however, took DIY to a level I've never before seen!  For starters, Elena sewed her own wedding dress–both the long dress that she wore throughout the wedding day as well as the short dress that she changed into when dancing began. Elena also made all of the flower girl dresses.  She designed, printed and cut all invitations, ceremony programs, trivia, petal toss bags and favor labels.  But it doesn't stop there, of course.  Elena and Austin built and restored the tandem bike, built and wired their own marquee letters from scratch.  They made the table runners, engraved wooden hangers and pins.  All of the calligraphy on the chalkboard signs was hand-written by Elena. They made their own sriracha salt for favors.  The succulents on the dinner tables were grown and planted by Elena and Austin…..and the list goes on. :)  It was such a delight to photograph Elena and Austin's wedding, which was so uniquely stamped with their own personalities.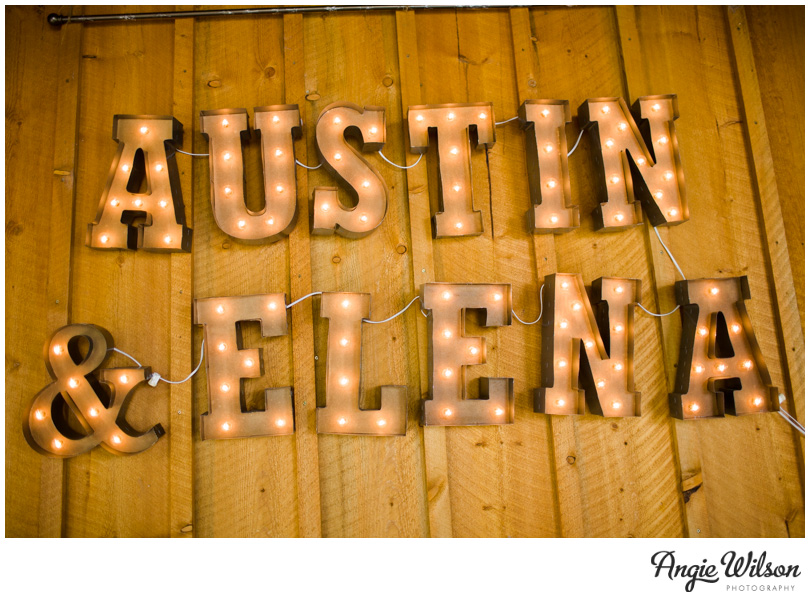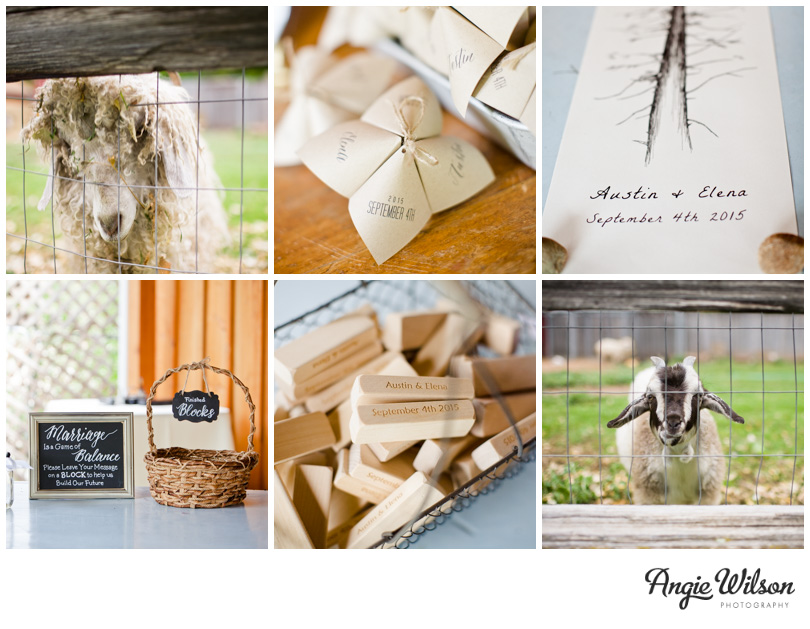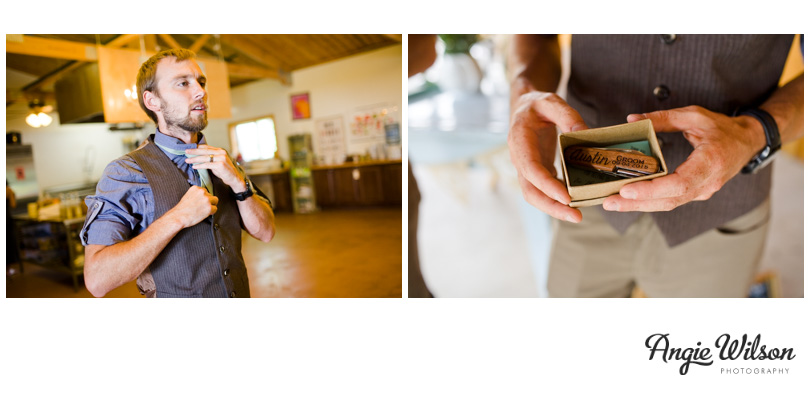 That time when the adorable little flower girl didn't want to stand in place for the posed photos…and it ended up being a much better photograph because of it 
Elena and Austin left TONS of time in the schedule for bride-groom photos and I love them for that. :)

When we find farm tools, you know we're going to have to work them into a shot.  And what better to do than our own recreation of Grant Wood's American Gothic:


The tandem bike that Austin and Elena built/restored:
Elena and Austin surprised everyone when their first dance turned out to be a professionally rehearsed swing dance. So impressive!
Congrats Elena and Austin!
Wedding Vendors
Coordinator : Alaina Johnson 
Florist : Rae Moore, Whole Foods Fort Collins & Bride 
Music: Eric Wiggs  
Officiant:  Rev. Kristen Hepp 
Caterer:  Basic Kneads
Dessert:  Whole Foods Fort Collins & Bride