I love October, I love Beaver Creek, and I love beautiful weather.  Claire and Ethan's wedding was a perfect blend of all three. :)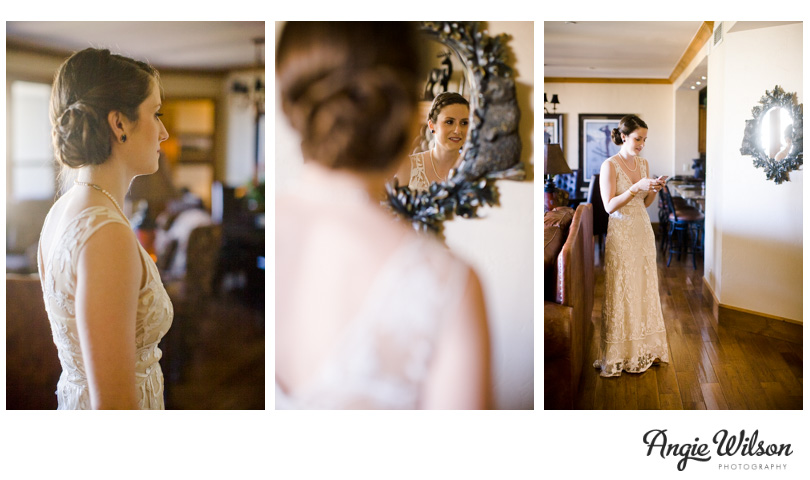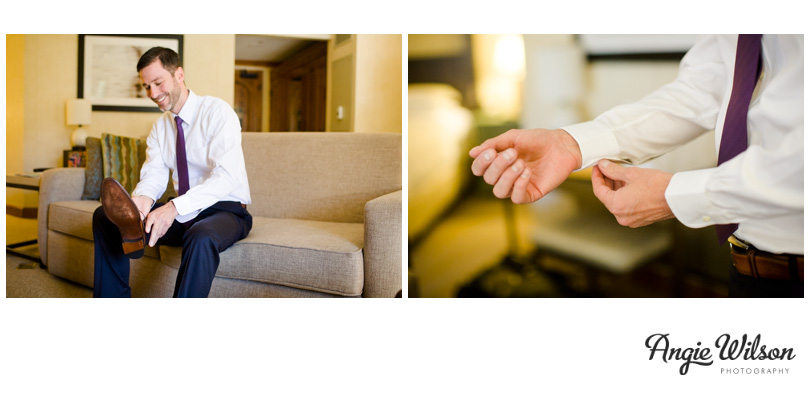 The first look: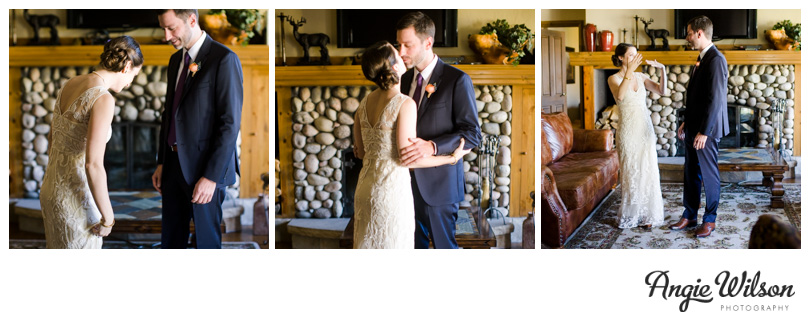 Jim and I arrived in Beaver Creek about an hour early to scout out a location for the bride-groom photos.  We found a perfect spot tucked off of a back road just a short drive from the Park Hyatt, with all of the essential ingredients for magic: tall grass, lots of aspens, GLORIOUS sunlight and a little old cabin.
The wedding ceremony was back at the Park Hyatt in an intimate spot surrounded by trees and flowers:  
Just minutes before walking down the aisle:
Another thing I love?  Delicious hot chocolate on cool Autumn evenings. And perfectly adorable chalkboard signs…
…as well as silver-dipped antlers, beautiful floral arrangements by Vintage Magnolia, and colorful, hand-painted macaroons:
Congratulations Claire and Ethan!
Wedding Vendors:
Venue: Park Hyatt Beaver Creek
Coordinator: Megan Hough, Park Hyatt Beaver Creek
Florist: Vintage Magnolia
Music: James Piper
Officiant: Adam Mezoff (father of the groom)
Caterer & Cake: Park Hyatt Beaver Creek
Photography: Angie Wilson Photography