That might have been the quickest twelve months of my entire life.  I can't believe she's already one–and what a year it was!!  You might notice her nevus has been removed, which was an interesting/crazy/unique three-month process that I'll share photos from another time.  Today, it's all about her birthday celebration–the CAKE SMASH–which, I've pretty much been looking forward to photographing since the day I found out I was pregnant. :)
It started out kinda slow, with Lucy not too sure if she was even interested in the cupcake. Jim gave her a taste of the frosting to get things rolling: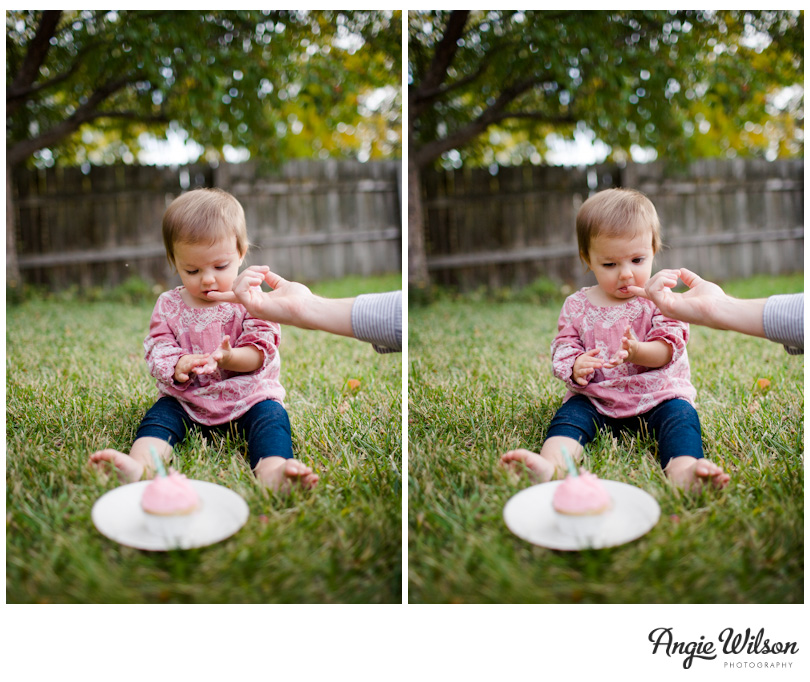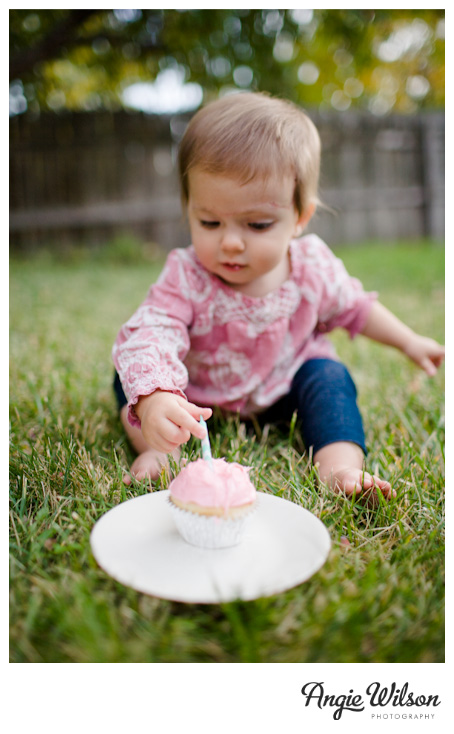 I'm not one to give my kids much sugar while I still hold total control over their diet, so a cupcake was new and exciting stuff for Lucy.  Pure delight. Love it.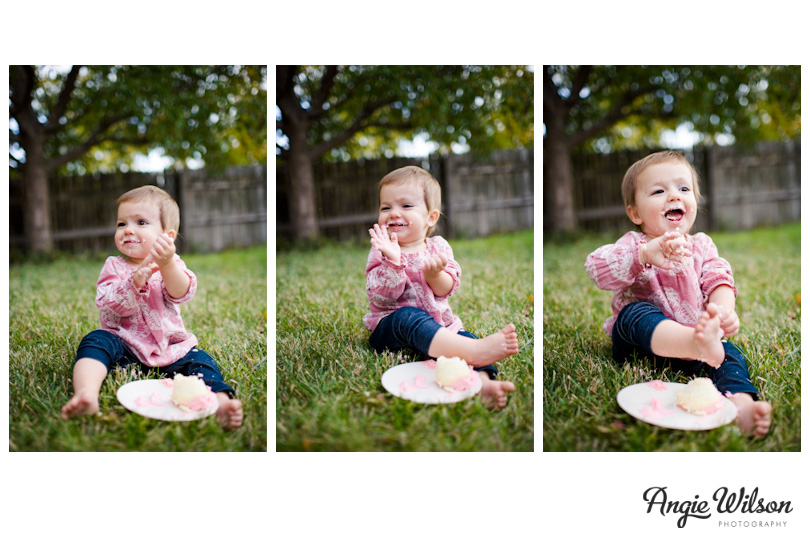 Hands, face, even FEET got nice and sticky:
Happy birthday sweet Lucy.  I love you so much. :)