Despite a heavy 20-minute downpour midday, there was so much to love about this wedding–the colors, the people, the pops of "peacock," the many moments throughout the day I found myself and everyone around me tearing up, the personalized wedding vows–I could go on and on. :)  I was so happy to be able to document Kimberly & Eli's Chatfield Botanic Gardens wedding.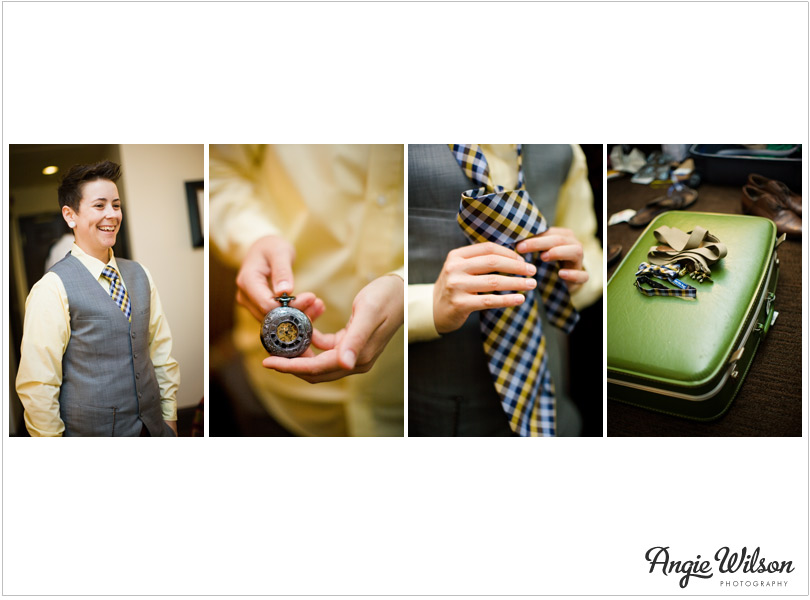 Getting ready at the Magnolia in downtown Denver….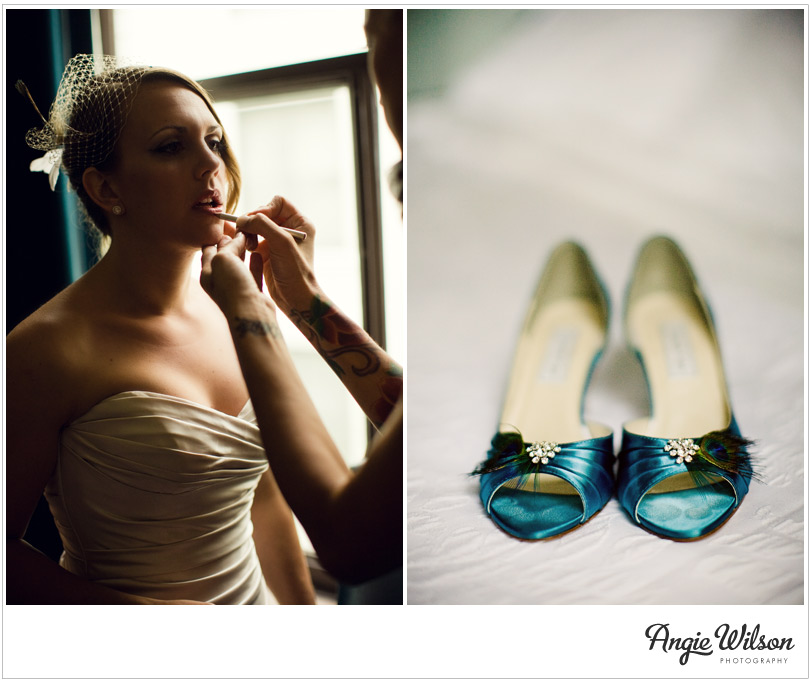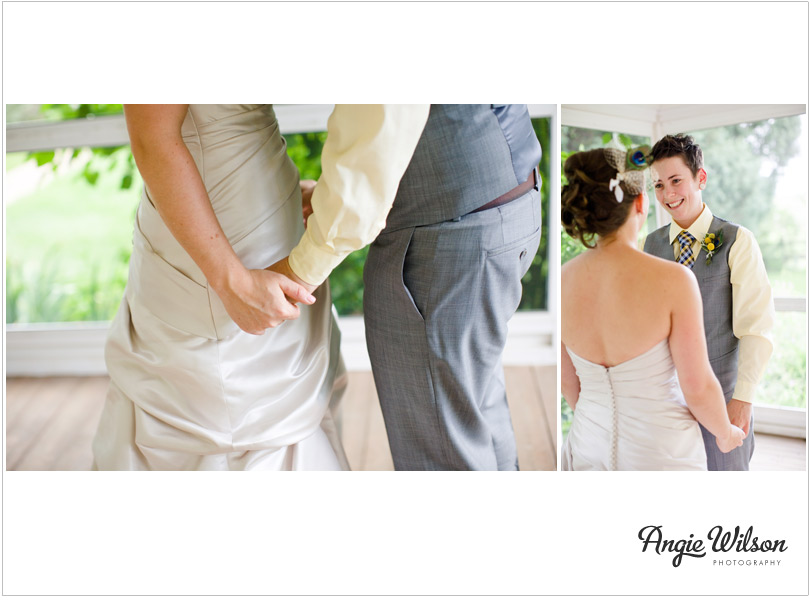 Check out those socks!
Wedding Vendor Info:
Venue: Chatfield Botanic Gardens
Coordinator: Kelly Johnson, Signature Events
Caterer:  Catering By Design
Cupcakes: Sugar Bakeshop 
Florist: Pastures of Plenty
Officiant: Cindy Mill (Kimberly's Aunt)
DJ: A Music Plus