Getting ready at the Iverness Hotel: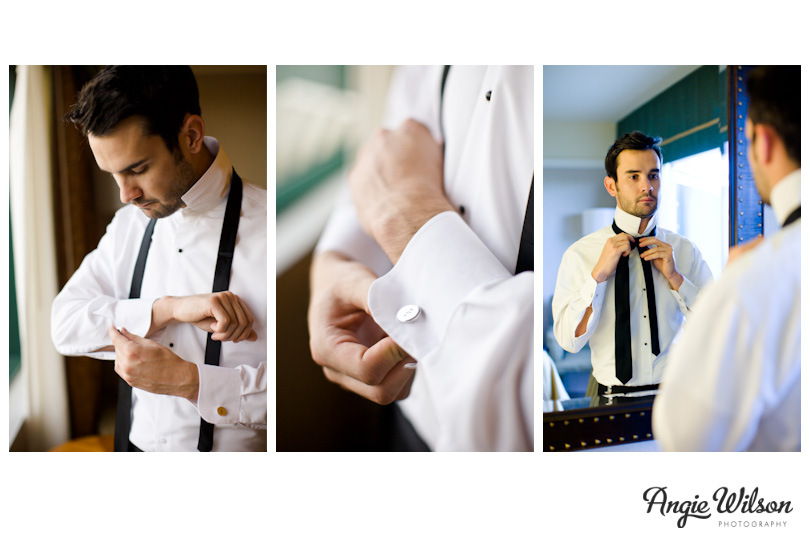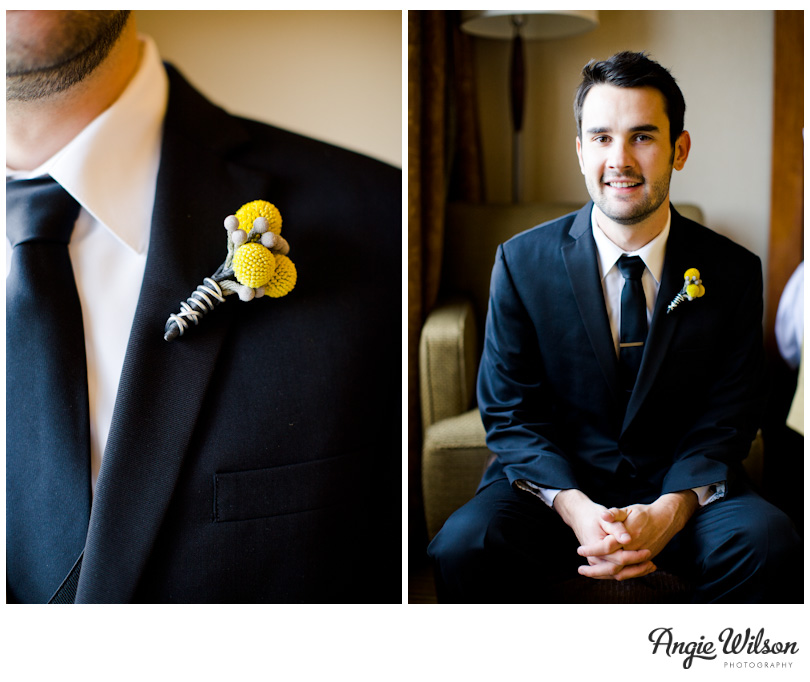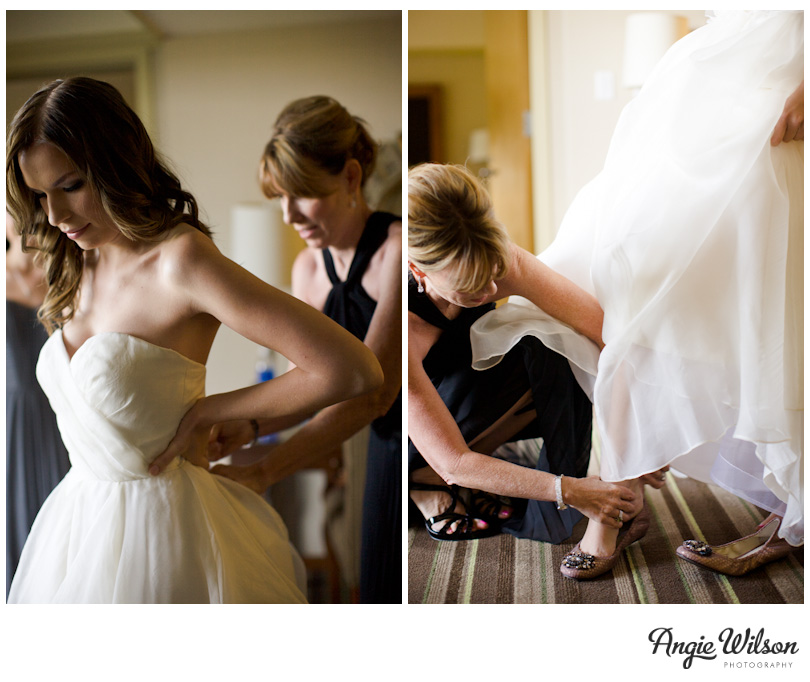 The ceremony and reception was held inside district 475–a very cool, contemporary space in south Denver. 
Eddie got word that Allie was on her way from the Iverness Hotel to district 475 and would be arriving within minutes, so the groomsmen walked down the aisle and took their places at the front of the ceremony. And then…
…nothing happened. Everyone turned around in their seats, looking for Allie, but she wasn't there. Ten (?) minutes went by while Eddie stood solo at the front of the room.  
And then…she arrived.  :)  (turns out she had left her bouquet at the hotel which caused the delay). Definitely a good story for the grandkids. :)  And Allie–great things are always worth the wait!! :)
Allie's mom made those chevron-patterned canvases that hung on the ceremony backdrop. As a fan of all modern design–I was kind-of in love with all of Allie and Eddie's wedding details.
Allie, exiting the limo.  In focus? No. But that's what makes it so dreamy and awesome. 
Mmmm….candy buffet.  :)
Wedding Vendors:
Florist: Plum Sage Flowers
DJ: Jammin DJ's
Officiant: Matt Nelson
Caterer: Footers
Cake: The Makery
Photography: Angie Wilson Photography