Getting ready in Golden: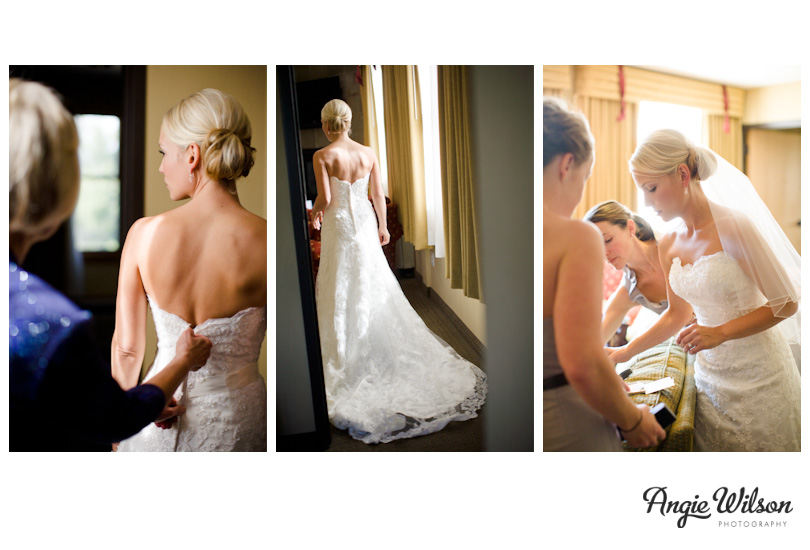 Veil issues. :) Jim and I captured the exact same moment from different angles, and I love them both for different reasons: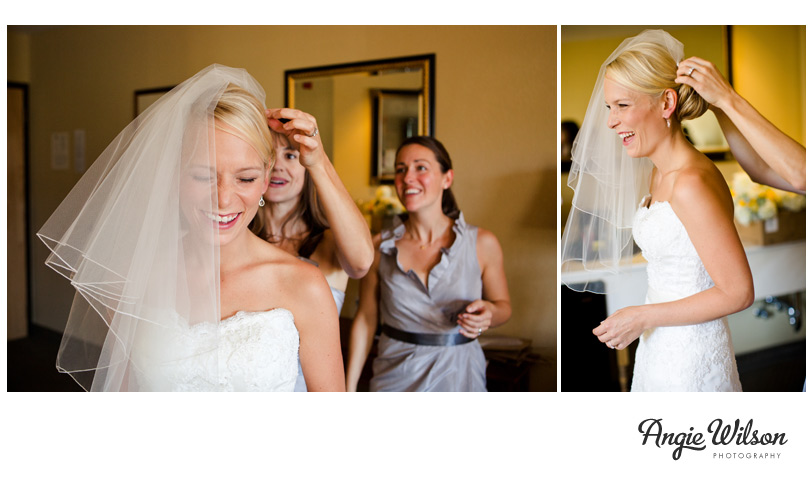 Heading to Evergreen…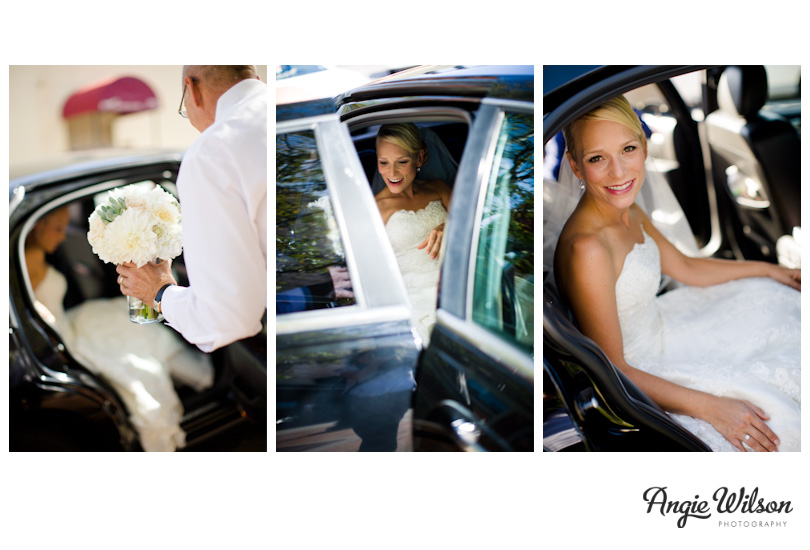 Kristin and Chris set out wine bottles for guests to fill with notes–words of advice, memories, well-wishes, etc.  "Each year on September 15 we'll break open the anniversary bottle of wishes that corresponds with the year of our anniversary. We will read your notes and remember what it was like to share this day with you!"
Best wedding "guest book" ever? Probably.
A first in Angie Wilson Photography wedding history–a wedding cake made by the groom.  Nice job Chris.
Wedding Vendor Info:
Venue: Evergreen Lake House
Florist : Plum Sage
Music: Snappy Little Numbers
Officiant:  Avery Cannon
Caterer:  Serendipity
Cake : Chris–the groom (!!!)
Photographer: Angie Wilson Photography