Brad and Angelina. That's right. I've very much enjoyed telling friends and family all year long that Brad and Angelina hired us to shoot their wedding. :) So here it is, their much-anticipated wedding at Frog Belly Farm outside of Boulder (definitely one of my favorite places to shoot, and–special bonus, only about a 15 minute drive from my house):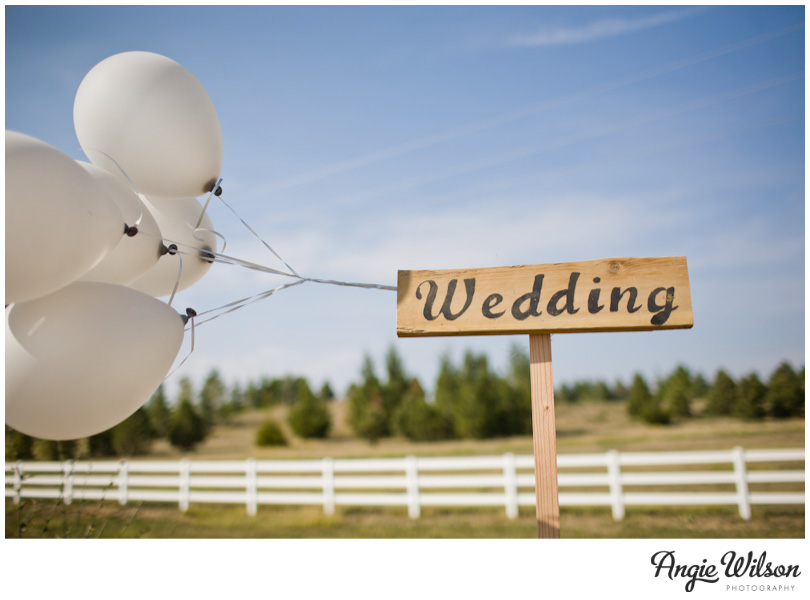 Jim. My husband, favorite person in the world, amazing second shooter, and also–expert tie-er of ties.   :)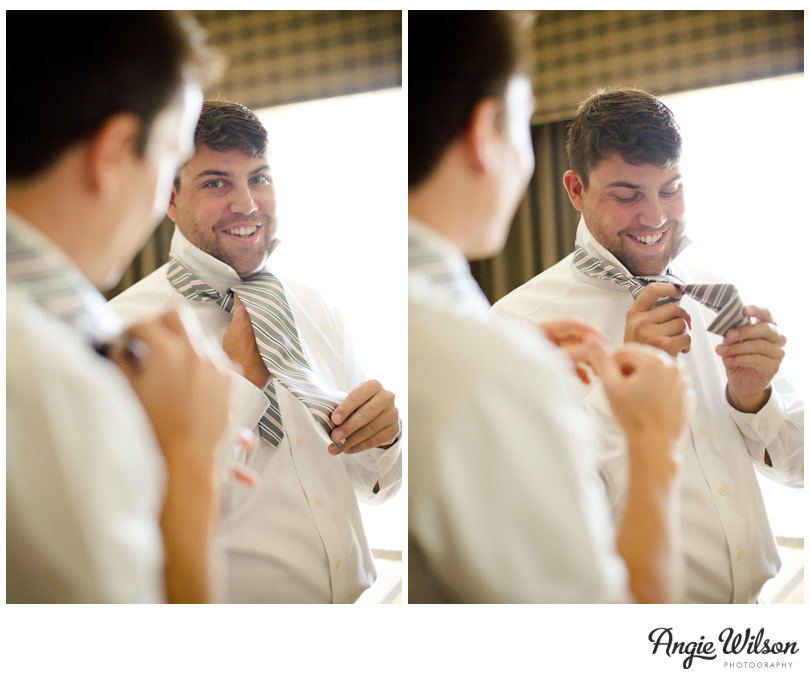 Brad is a fly fisher, so each of the boutonnieres had some piece of fly fishing gear (feathers, etc.) incorporated into it. So cool.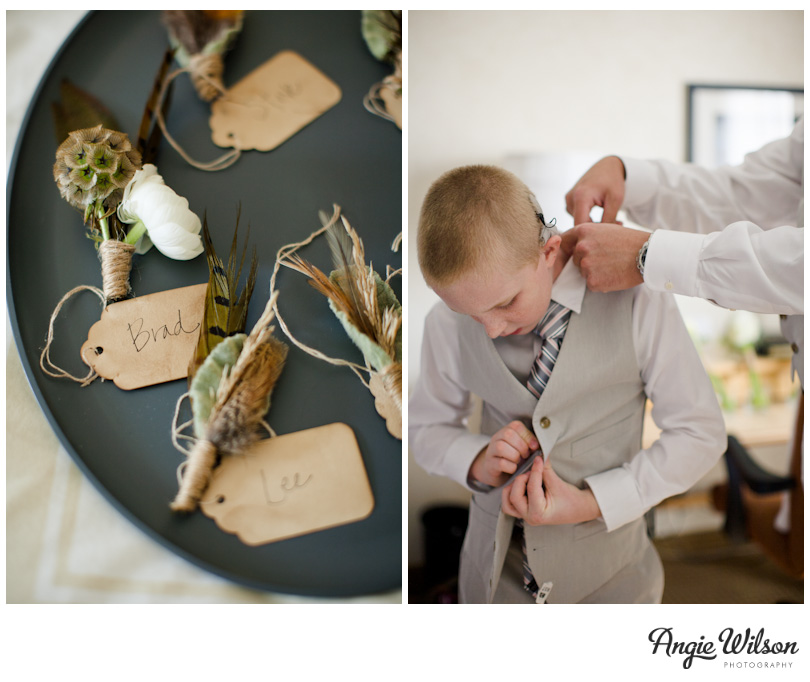 Meet Bella–Brad and Angelina's beloved dog.  You may notice she shows up in a few photos throughout their wedding day…
Wedding guests making their way out to the ceremony site.
This image on the left…I kind of love it.
I spy Bella…
Wedding Vendors:
Venue: Frog Belly Farm
Coordinator : Whitney Hardin
Music : Jon Wirtz
Officiant : Tim Malone
Caterer :  Bradford Heap Catering (note from Angie–wow–YUM!)
Desserts: Melissa Cambre
Photographer: Angie Wilson Photography