Just a few weeks after Erin and Anthony hired Jim and I to shoot their Wiggins wedding I found out I was pregnant–with a due date less than two weeks after their wedding.  Though I was super excited to capture their big day, I also felt like I should let them know that keeping me as their photographer was a bit of a risk, since there was really no way to know what my condition would be on September 28.  I let them know the situation and left it up to them to decide what path they would like to take in regards to their wedding photography.  I was both surprised and excited when Erin told me that they were going to stick with Jim and I as their photographers. To be safe, Jim and I hired an excellent photographer, Connie, to come along with us and third shoot and be around just in case I went into labor.  Luckily all went well, and I never had to bust out my list of in-network hospitals in the Wiggins area. :)  Thank you Connie for coming with us, and THANK YOU Erin and Anthony for taking a bit of a risk and sticking with us.  It was such a great pleasure to shoot your wedding!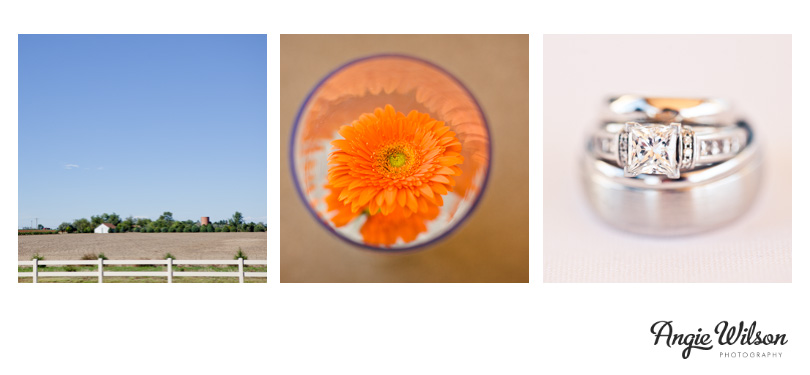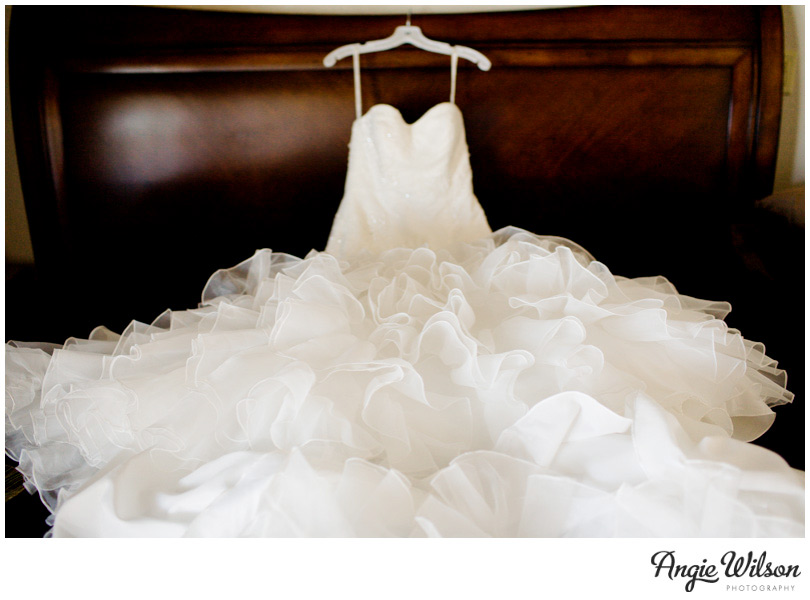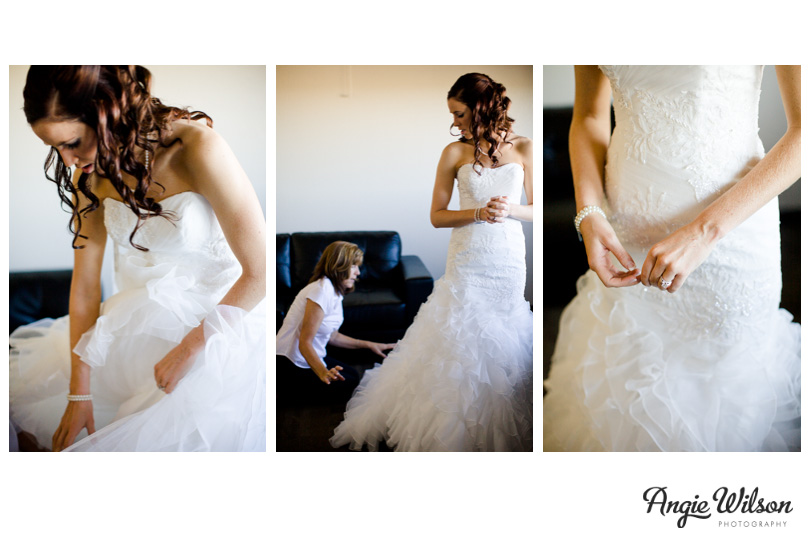 I don't think I've ever been as emotional as I was watching Erin and her father dance (and no, it wasn't the pregnancy hormones!)
And just in case you're wondering what shooting a wedding looks like at 8.5+ months pregnant, here you go (thanks, Jim!). Special thanks to Erin and Anthony for unknowingly providing me with an insane amount of motivation to jog 3 miles five days a week (though around seven months it switched from tracks and treadmills to the elliptical).  :) 
Congratulations Erin and Anthony!
Wedding Vendors:
Venue : Longmeadow Event Center
Florist : The Flower Petaler
Band : Jammin' DJS
Officiant :  Matt Woodward
Caterer :  Longmeadow Event Center
Videographer :  Jessica Edington
Cake :  Chrissy Roberts
Photography: Angie Wilson Photography