Oooooh, I love this girl so much.  Cutest, smartest, sweetest little thing ever. :)  And–wow–did I luck out with a rock-star of a sleeper–lots of 8pm-5am nights over the last few weeks. THANK YOU LUCY!
Here she is at 8 weeks: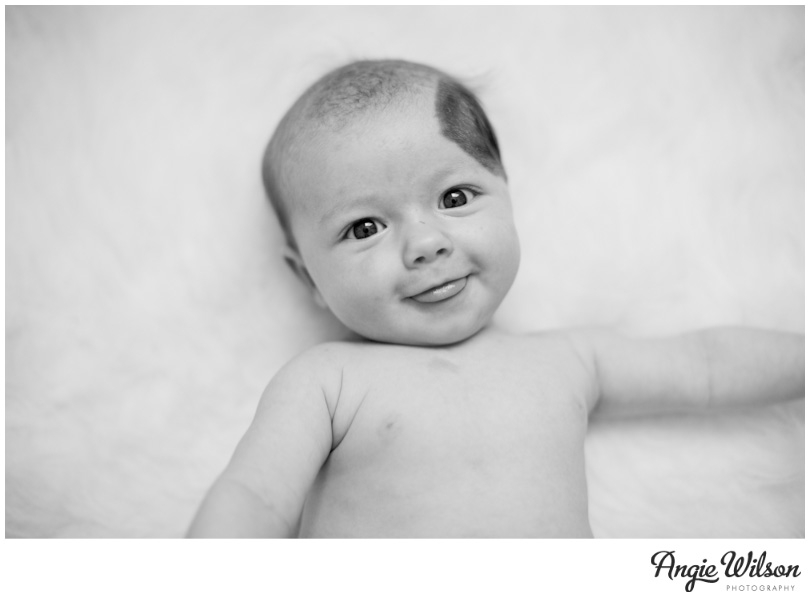 And, since I know it's hard not to be curious…
The mark on her forehead and scalp is called a nevus.  If you want to know more about it, you can read more here, which is where I've learned most of what I know.