Congrats to Allie & Eddie, whose Denver wedding is published in the most recent edition of The Knot!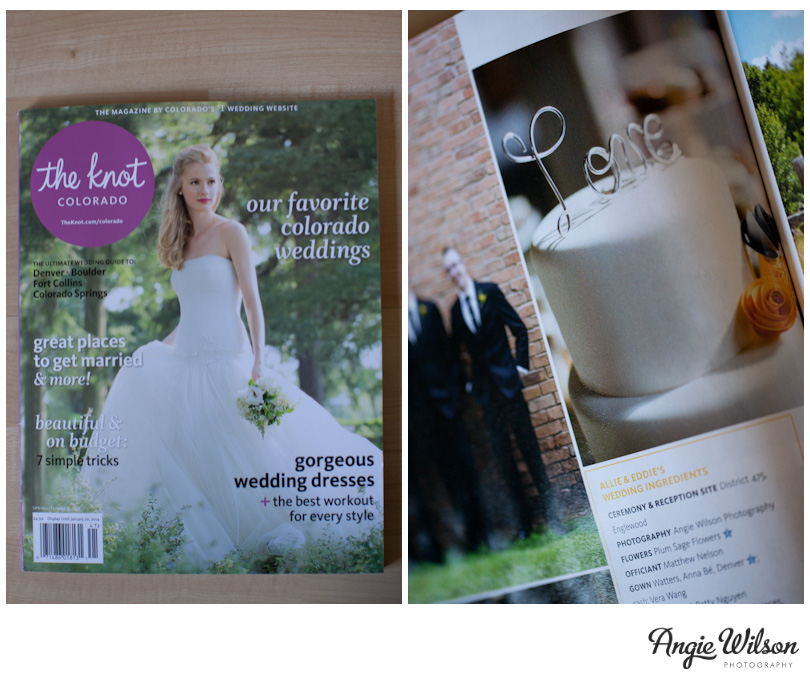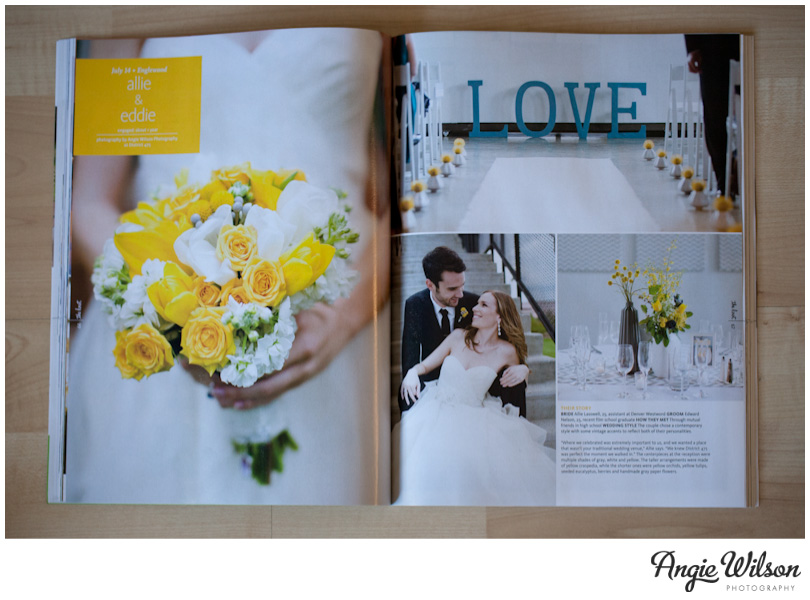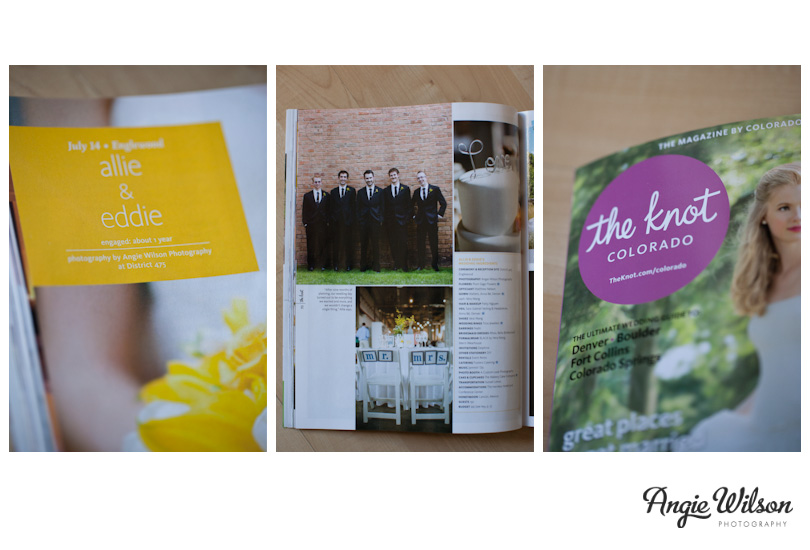 She's here! I've taken lots and lots of photos since she's been home, but the only ones I've uploaded so far are the ones I took at the hospital.  Must be something about only sleeping in 3 hour stretches… :)
Here she is with the two sweetest-ever big brothers:
Just a few weeks after Erin and Anthony hired Jim and I to shoot their Wiggins wedding I found out I was pregnant–with a due date less than two weeks after their wedding.  Though I was super excited to capture their big day, I also felt like I should let them know that keeping me as their photographer was a bit of a risk, since there was really no way to know what my condition would be on September 28.  I let them know the situation and left it up to them to decide what path they would like to take in regards to their wedding photography.  I was both surprised and excited when Erin told me that they were going to stick with Jim and I as their photographers. To be safe, Jim and I hired an excellent photographer, Connie, to come along with us and third shoot and be around just in case I went into labor.  Luckily all went well, and I never had to bust out my list of in-network hospitals in the Wiggins area. :)  Thank you Connie for coming with us, and THANK YOU Erin and Anthony for taking a bit of a risk and sticking with us.  It was such a great pleasure to shoot your wedding!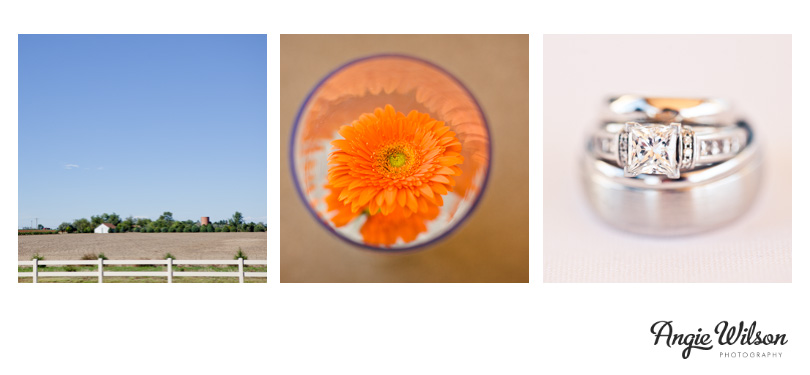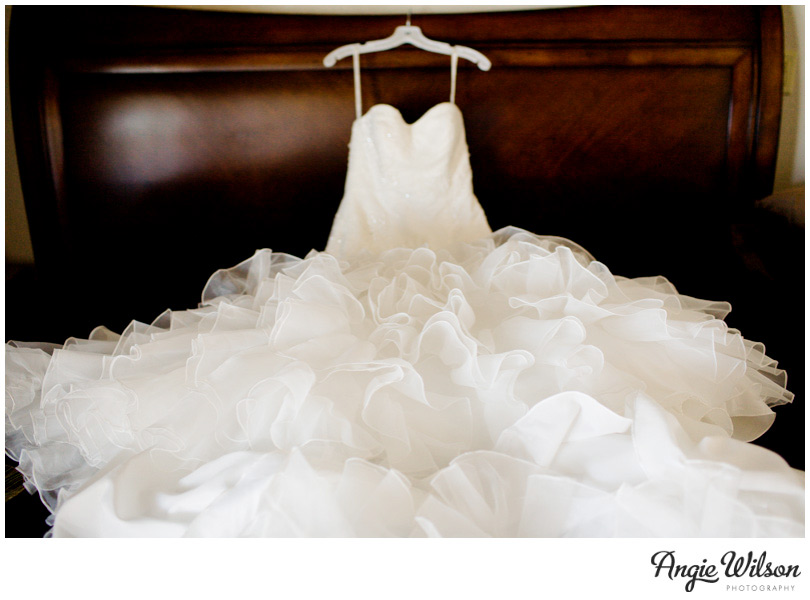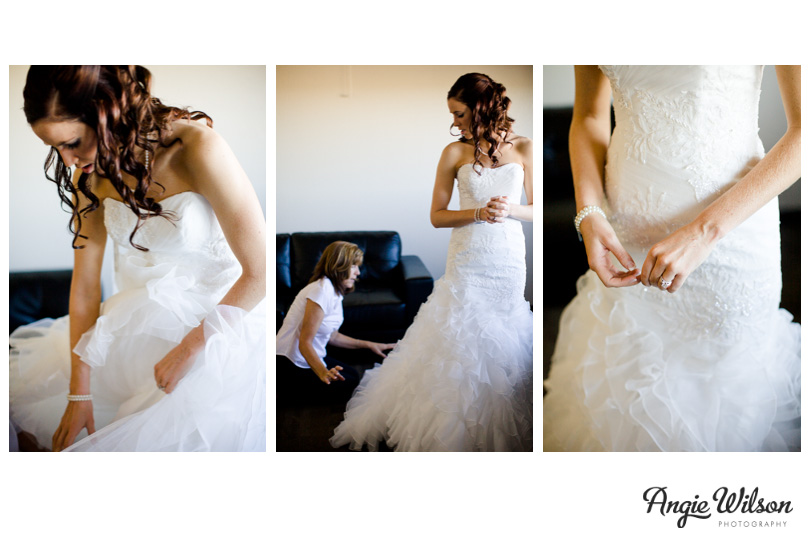 I don't think I've ever been as emotional as I was watching Erin and her father dance (and no, it wasn't the pregancy hormones!)
And just in case you're wondering what shooting a wedding looks like at 8.5+ months pregnant, here you go (thanks, Jim!). Special thanks to Erin and Anthony for unknowingly providing me with an insane amount of motivation to jog 3 miles five days a week (though around seven months it switched from tracks and treadmills to the elliptical).  :) 
Congratulations Erin and Anthony!
Wedding Vendors:
Venue : Longmeadow Event Center
Florist : The Flower Petaler
Band : Jammin' DJS
Officiant :  Matt Woodward
Caterer :  Longmeadow Event Center
Videographer :  Jessica Edington
Cake :  Chrissy Roberts
Photography: Angie Wilson Photography