Category Archives:
weddings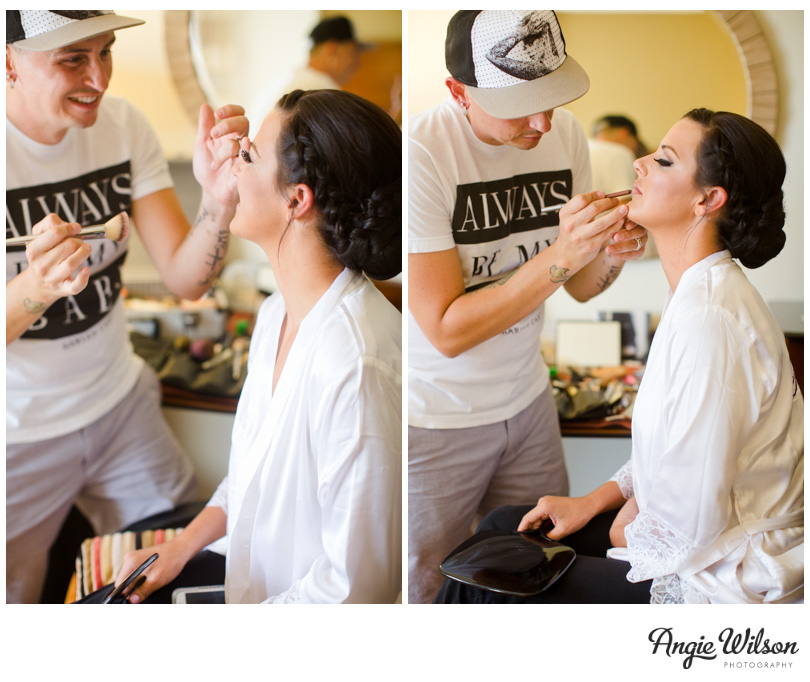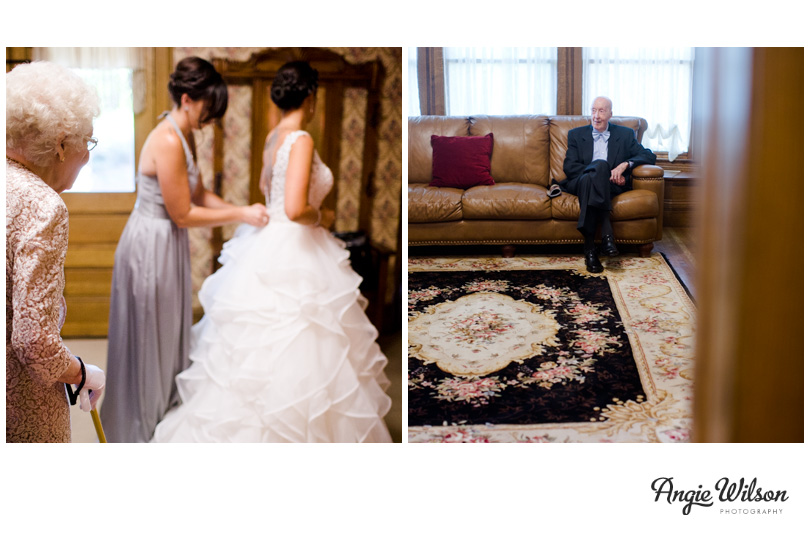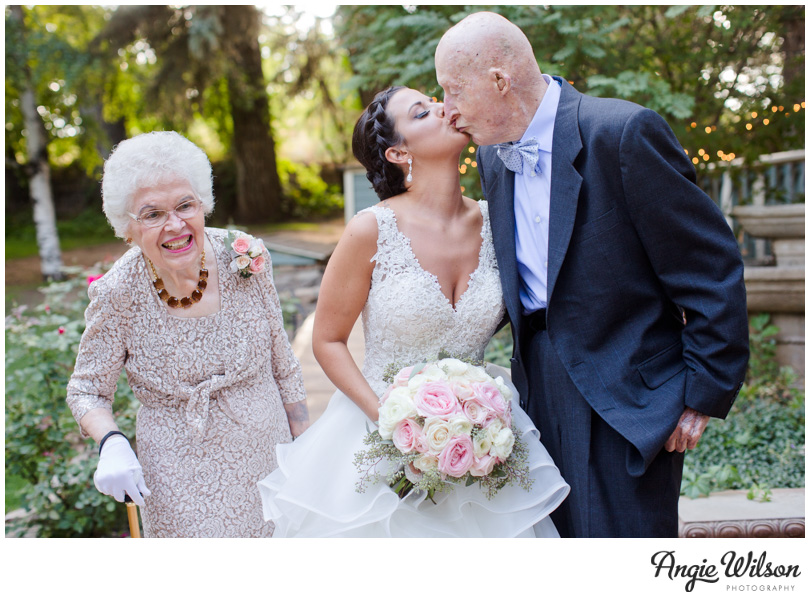 Wedding Vendors:
Venue: Tapestry House
Coordinator: Casey, Pink Diamond Events
Florist: Best Day Floral
DJ: Ron Michaels
Officiant: Wyatt Glynn
Cake: Colorado Rose Cakes
Violinist: Nicole Rafferty
Earlier this month Julia and Eric were married in Lyons on Julia's family's amazing property.  I've been excited to shoot their wedding since the moment Julia contacted me about it.  You see, Julia and I go way back. :) When I was a senior in high school I worked at Lyons Elementary School as part of their after-school child care program.  She was the sweetest little second-grader and one of my favorites.  During library time we would grab blank paper, pencils and books and practice drawing characters from its pages. I'm pretty sure in my box of old high school stuff I still have a picture that Julia drew for me. :) Nine years later I took Julia's high school senior portraits. That session is still one of my very favorites.  Though my memory is a bit hazy, I'm pretty sure I remember Julia mentioning a thing or two about Eric while I was taking her senior portraits.  So when Julia emailed me last summer with news of their engagement I just couldn't wait to photograph their wedding.  Julia, I still think of you as that sweet second-grader I knew so well sixteen years ago and I think you've found a perfect match in Eric.  Congratulations!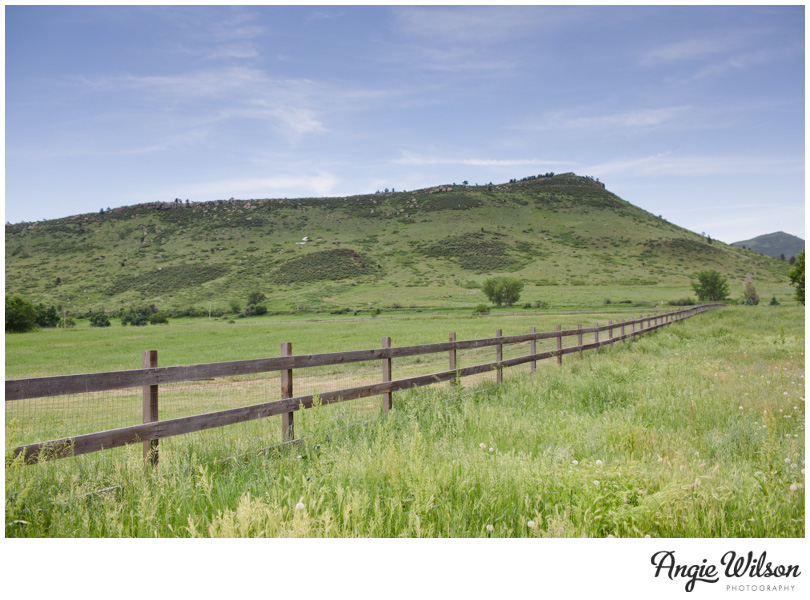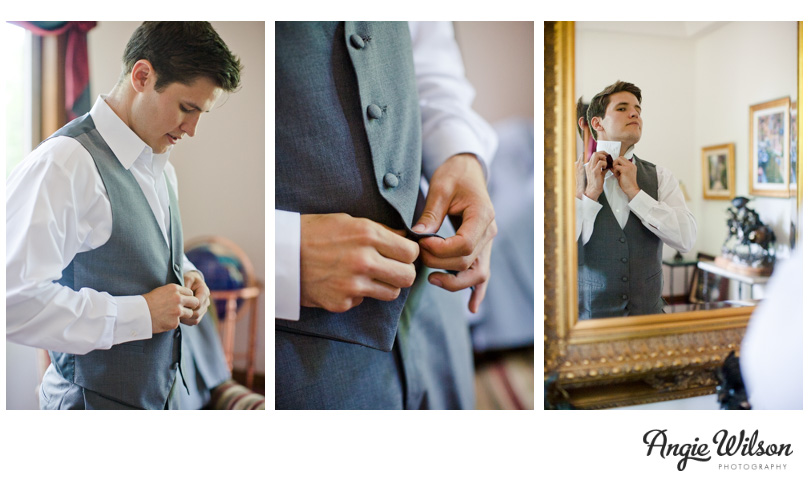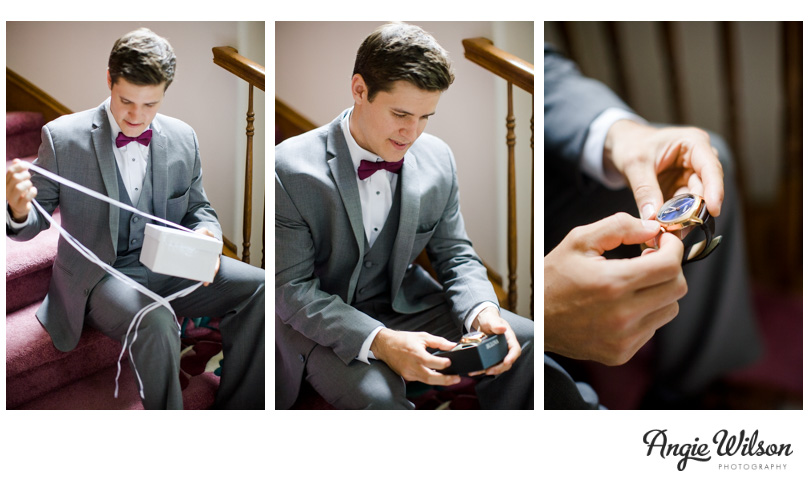 The first look was by the giant maple tree in front of Julia's parents' house.  The same tree, in fact, that they stood by and got photos next to before heading to prom. :)
During the ceremony guests held a small "wishing stone." Near the end of the ceremony they were asked to say out loud a wish or a prayer, to the stone, for Julia and Eric:

The bird seed exit:
Wedding Info:
Coordinator: At Your Service 
Florist: Living Arts Floral Design
Band: Deja Blu
Officiant:  Sandi Rickert
Caterer:  KT's BBQ
Cake:  Whole Foods
Hair/Makeup: Captivate Beauty Services
What a marvelous way to close out the 2015 wedding season. Abby and Sean's marriage in Vail was everything I love about weddings–so much laughter, love and joy; so many happy tears, hugs and smiles.  Add to that a foot of freshly-fallen snow and an easy-going bride & groom up for heading into the cold for some winter-wonderland-y photos…ahhh.  Perfect wrap-up to 2015.  :) Congratulations Abby & Sean!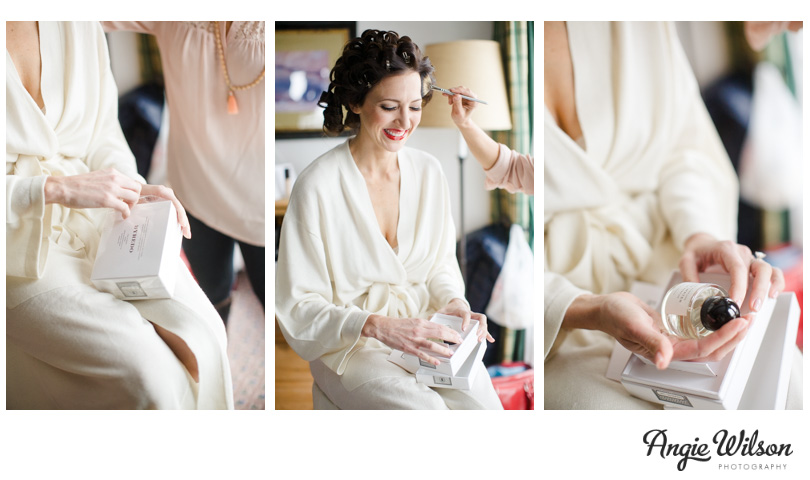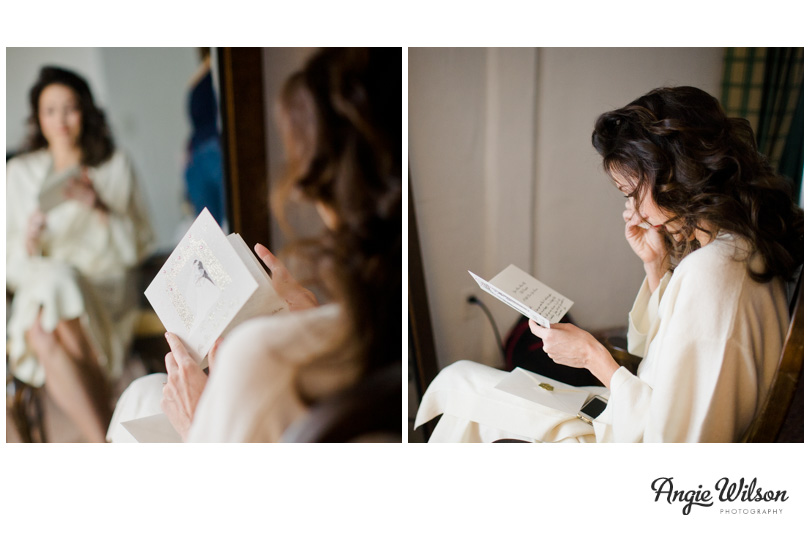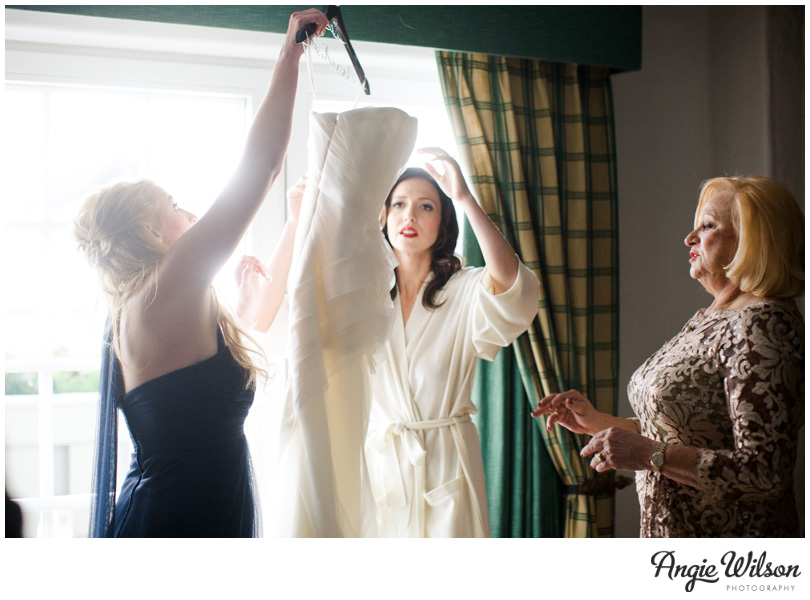 The snowy first look:
The wedding ceremony was at the Vail Interfaith Chapel:
This moment between Abby and Sean in the basement of the church immediately after the ceremony….it still makes me a little teary:
The reception was at the Sonnenalp Hotel right across the street from the chapel:

Wedding Info:
Ceremony: The Vail Interfaith Chapel
Reception/Catering/Cake: Sonnenalp
Coordinator: Heather Dwight, Calluna Events
Florist: Kitzel Ruth, The Perfect Petal
Band: Wash Park Band
Officiant:  Father Jeremy Paulin OMV
Videographer:  Adam Bradley, AF Weddings
Bride's Dress: Vera Wang
Bride's Shoes: Kate Spade
Bridesmaids Dresses: Jimmy Yoo
Groom's Shoes: Brooks Brothers
Photography: Angie Wilson Photography